Friends of Arundel Castle Cricket Club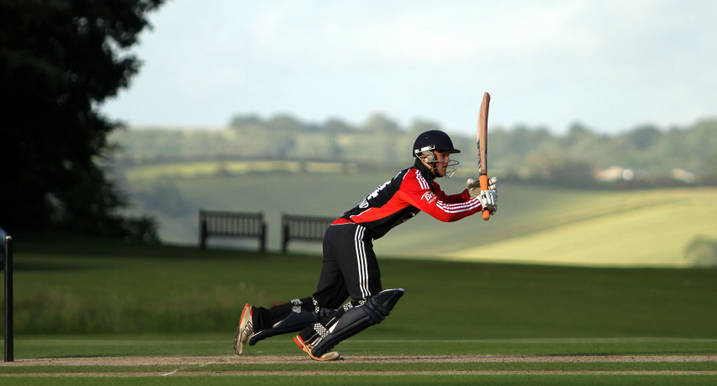 Message from the Chairman
It is with great sadness that we announce the death of our Vice President, Lady Herries of Terregles, affectionately known to us all as Lady Mary. She passed away peacefully at her home in Sussex on Friday 7th April 2017. Unaware of her death earlier that day, we had a successful and joyful Spring Lunch which is no doubt how she would have wanted it.
Lady Mary, like her parents and sister Lady Anne before her, was a very keen supporter of the Friends and was a regular attendee at our matches and annual lunches. She was also a generous benefactor.

Following her fixture against the Martlets on Sunday 13 August there will be a Thanksgiving Service at 2.30pm on Monday 14 August 2017 in Arundel Cathedral to which all will be welcome.

Best wishes,
John Stapleton
---
Welcome to the Friends of Arundel Castle Cricket Club (F.A.C.C.C.) website, which represents something very special. I have no doubt that it will capture your imagination and provide a small glimpse into the outstanding Cricketing and Educational environment we provide.
As a Club, we host the most fabulous and varied fixture list, which includes a Sussex C.C.C. festival, E.C.B. development matches, M.C.C., Oxford & Cambridge Universities and visits from many established overseas teams. We also host Women's matches including England and Sussex fixtures.
As well as having one of the most beautiful grounds in the world, we are fortunate to have an excellent Indoor Cricket School, which hosts a variety of courses and educational projects. We also offer opportunities to attend Lunches and Cricketing talks throughout the year.

We work in partnership with the Arundel Castle Cricket Foundation, a charity which, under the leadership of former Sussex Captain and Past President of M.C.C., John Barclay, continues to grow and achieve the most wonderful outcomes, benefiting thousands of young people from disadvantaged backgrounds and children with special needs. It is the most brilliant scene.
Another real strength is our link with the Sussex Martlets who hold seven of their home matches at the Arundel Castle ground each year.
F.A.C.C.C., with its magnificent ground in the heart of the West Sussex countryside, provides the most outstanding all-round cricketing programme. I would encourage you to come and see for yourself – you won't be disappointed!
James E. Rufey
Executive Secretary – Club & Foundation